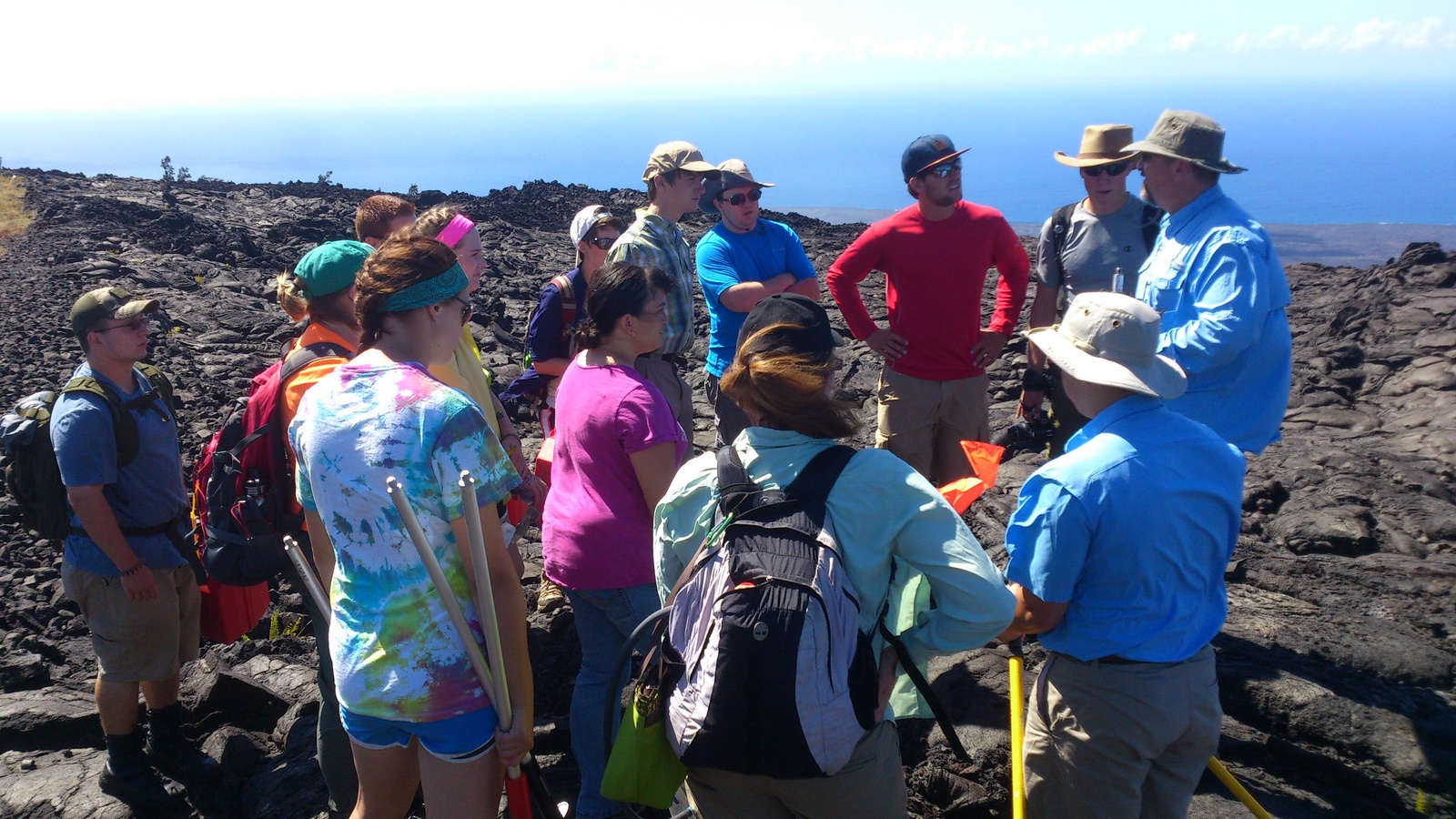 Geophysical/Volcanology Field Camps at Hawaii
Primary Field Instructor
The 5800 km-long Hawaiian-Emperor Seamount Chain reveals the relative motion of the Pacific Plate over the past 100 million years and provides the Earth most dramatic illustration of hotspot volcanism. The Big Island of Hawaii, which currently overlies the hotspot, hosts the World?s Tallest Mountain (Mauna Kea, as measured from base to peak), the World Largest Volcano (Mauna Loa), the World Most Active Volcano (Kilauea), and the Most Deadly Volcano in the US (Kilauea). Projects will investigate past and present volcanic and tectonic systems of Hawaii. Some projects are integrated with initiatives of the USGS Hawaii Volcano Observatory (HVO) to monitor current activity and volcano hazards of the Big Island of Hawaii. Subjects include: Lava flow mapping and stratigraphic characterization; geodetic measurements; and interpretations of deformation data, including sources of error, uncertainties, and formulations of competing hypotheses.